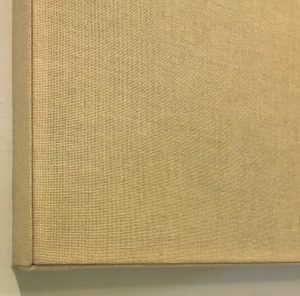 Stretched Fabric over our Diffusing Panel, over 2″ Absorbing Core w/ track
We've added our 1/8″ Patterned Diffuser underneath our fabric to create this Hybrid Panel.  To prevent total absorption, this diffusing element reverberates some of the high frequency back into the room, for a more "Live" sound.
Similar in look to our 2″ absorbing panel, this product will blend with the architecture.
This treatment is most commonly used in mid-size to larger venues like:
Church Sanctuaries/Worship Centers
Theaters
Concert Venues